"What excites me most about the Big Data world is the endless opportunities for growth in terms of knowledge it provides you with because it is a constantly changing field that requires you to be up to date at all times".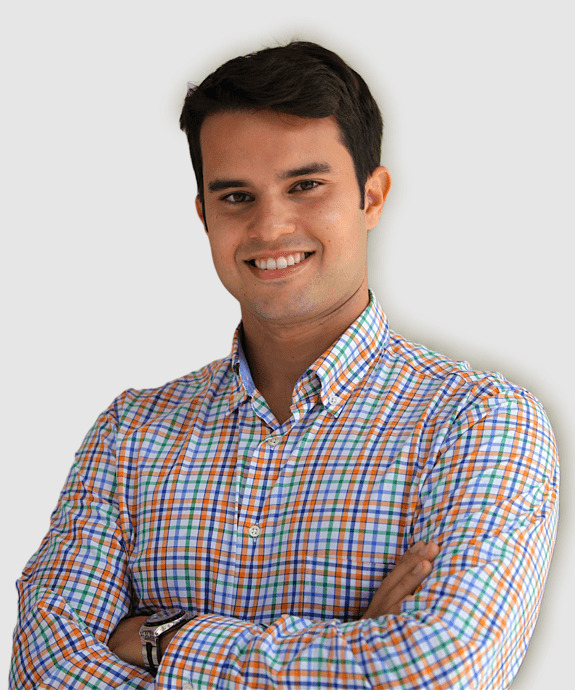 Today we interview Daniel Bestard, our data scientist and co-founder at Damavis.
Daniel studied economics at the Universitat Pompeu Fabra and holds two masters degrees in data science, one from Ghent University and the other from the Barcelona Graduate School of Economics.
He started his professional career as a data scientist at Bluekiri, later he joined the Damavis project together with the other partners, where he has been working as a data engineer and lead data scientist.
What do you like most about working at Damavis?
Working with a high-level team, change of projects and freedom to work from home, thus facilitating family reconciliation.
What types of projects do you like the most?
Projects for the implementation of artificial intelligence algorithms and implementation of ETLs with Big Data tools.
What have you learned from other Damavis partners?
Good programming practices, Big Data data engineering tools and operation of cloud services.
Which of Damavis' defined values do you most identify with?
Quality, professionalism, research, assertiveness, effectiveness, efficiency, knowledge and intelligence.
Share an expression/phrase/saying that is constantly repeated in your team.
If we do not programme with good practices, in the long run we will generate an unsustainable project.
What would you say is Damavis' strong point?
Quality.
And their weak point?
Let's just say that wanting to get the job done in the most professional and complete way possible can sometimes work against us. This is because achieving a Minimum Viable Product (MVP) is the generally optimal way to evolve a solution, which involves short but less complete iterations.
Share a Gif that represents your experience as a Damavis member.
A sport.
Padel, I love hitting balls and Joan Martin doesn't even see them pass.
A song.
Hoy by Los de Marras.
A series or film.
Ice age.
A team game.
Risk.
And to end the interview, what would you say to your 7-year-old self?
Nobody knows what awaits you, take heart.
We will be interviewing other Damavis members in the near future. In the meantime, you can meet the whole team on our website and visit the Damavis Team category for more interviews like this one.
If you found this post interesting, we encourage you to share this article on social media. Don't forget to follow us and mention us to let us know what you think (@DamavisStudio), see you networks!