Damavis Studio is a company born in Mallorca specialized in Big Data and Artificial Intelligence technologies.
The largest of the Balearic Islands is one of the most important tourism hub in Europe. At Damavis, we have had the opportunity to observe how our clients who are leaders in this sector have managed to be more agile and intelligent than their competitors.
Why have they become more agile? Because they have bet for process automation, which allows them to react faster to changes in context. And why have they become smarter? Because at Damavis we have provided them with Machine Learning tools that make it possible to manage large amounts of information to make solid decisions that are always backed by data. They have thus become Data Driven companies.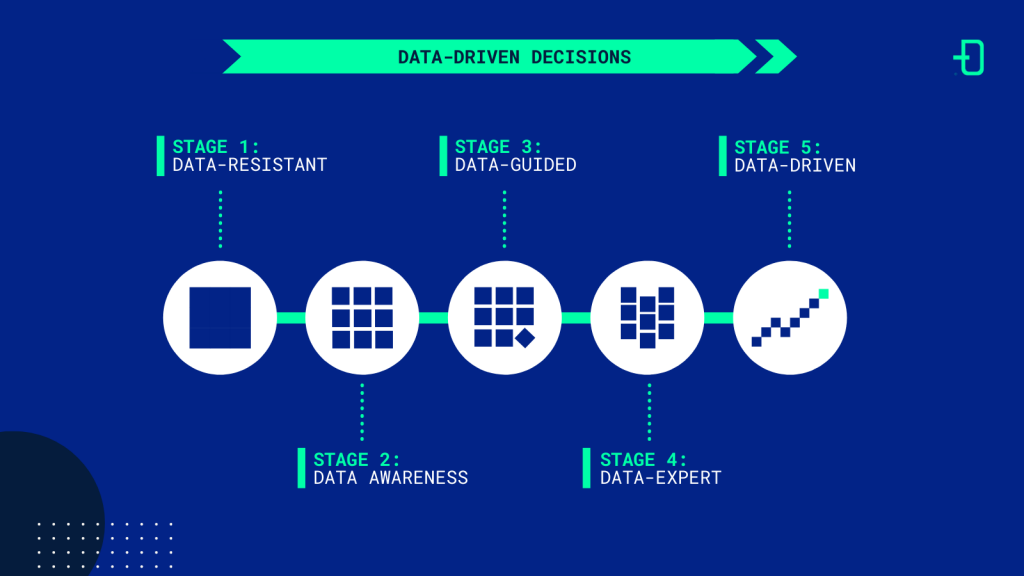 Big Data in tourism
Covid-19 has created a context of uncertainty that has put the tourism sector, one of the most important in Spain, in check. Being able to make decisions based on data and in an agile way makes the difference between winners and losers.
Companies that have multiple sources of information integrated into the decision-making process will always have a more complete 360-degree view, which will lead them to be more accurate when implementing their strategies.
The added value of implementing Big Data solutions in tourism companies such as hotel chains, travel agencies, OTAs, bed banks, tour operators, inbound travel agencies and many others, is varied and huge. Knowing customers well, understanding the evolution of conversion rates or understanding the consequences of changing prices before modifying them, are actions that are optimally achieved if you have a correct data management.
Advantages of Big Data for the tourism sector
Let's take a look at some of the many benefits of using Big Data and Artificial Intelligence solutions in the tourism sector:
More accurate predictions. Forecasting revenue, occupancy or demand, among many other KPIs, is something that most tourism companies do. The expertise of professionals with years of experience in the sector combined with the revelation of underlying patterns in the data, becomes the perfect combination to improve the predictions that are made and used to make decisions.
Rethink the business model. Knowing which destinations may become more profitable in the coming years or what type of product will be in demand in the medium to long term, is important to be able to prepare for changes in time. The use of various data sources combined can give us a different vision to what intuition or experience tells us.
Better segmentation. Knowing who your target is and understanding their preferences is essential for tourism companies to position themselves as the preferred option for their customers. The sector tends to provide more and more personalized services and, therefore, the generalization of the product loses weight. Those companies that best solve this challenge will create more loyalty, which will guarantee not only their long-term survival, but also a clear differentiation from their competitors.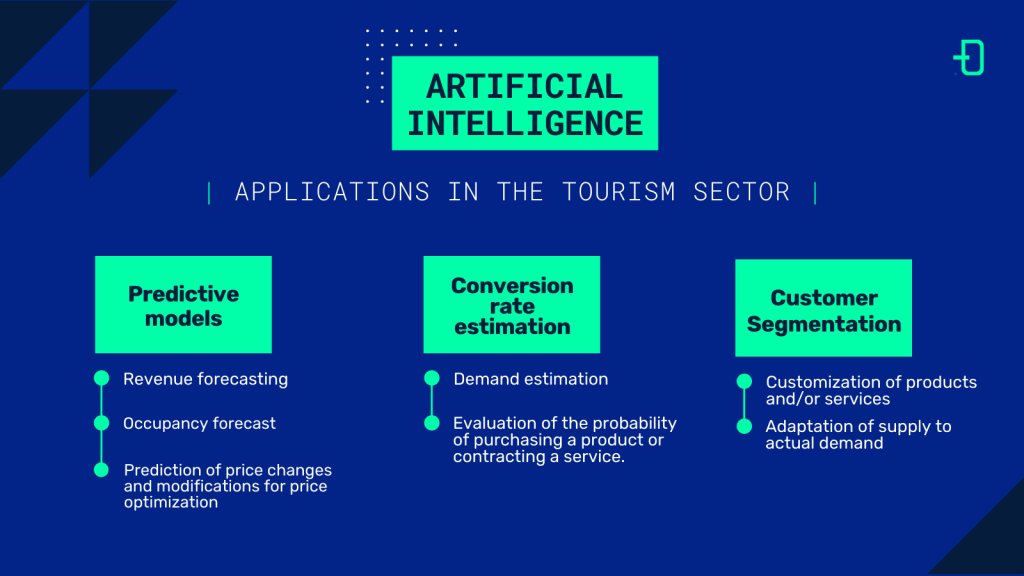 In conclusion, there is no longer any doubt that the road to success for tourism companies in the 21st century begins with data. It is not a question of whether to bet or not. It is a question of when to do it, and when is now.
s article on the use of Big Data and Artificial Intelligence applied to tourism interesting, we encourage you to see the Top 4 Big Data and Artificial Intelligence projects in the tourism sector and share it on social networks. See you soon!