Last April, the management and human resources team at Damavis got down to work to organize a new meet-up to bring together all the members of the company once again.
For this occasion, we changed our desks, computers and our daily teleworking routine for a few days of activities surrounded by nature and fresh air.
So, we packed our bags and headed to Mallorca (those of us who work from the So we packed our bags and headed to Mallorca (those of us working from the peninsula) to meet up with the rest of our teammates and enjoy two days of training and team building.
Super Teams: More than just high-performance teams
One of the activities developed in this meeting was a two-day training course, given by DSKonsulting.
With the title Super Teams: More than just high-performance teams, the objective was to acquire basic theoretical notions about concepts such as leadership, definition of profiles and roles in a work team, or productivity, and then put them into practice through different dynamics, games and exercises.
In this way, each member of Damavis became a superhero or a superheroine with his or her own superpower and defined purpose. And, together, we became an unstoppable super team capable of facing any threat.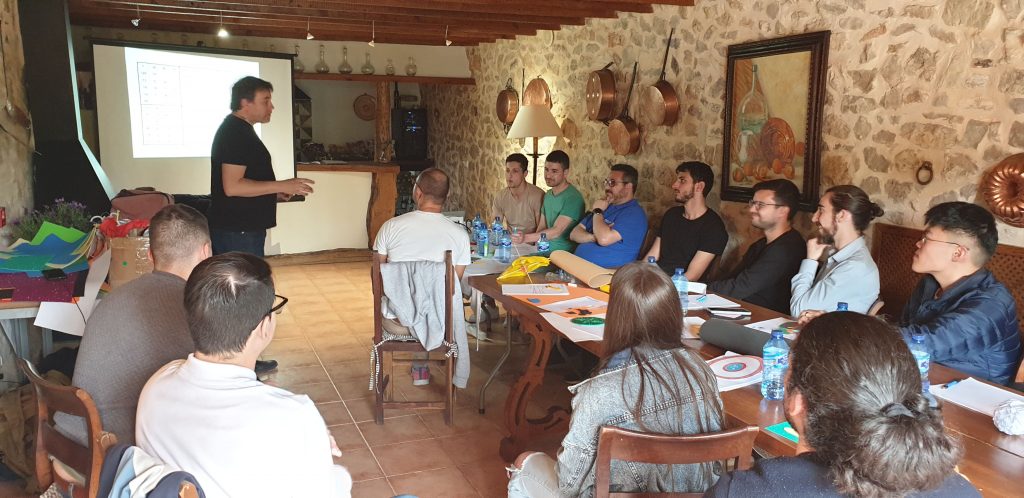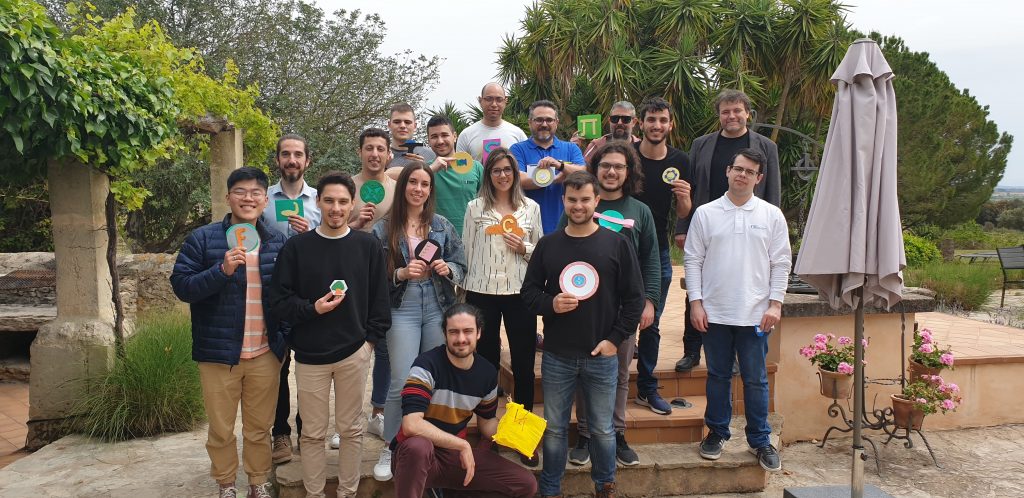 The importance of team building
In addition to the training, which allowed us to reinforce and acquire different competencies and skills for our professional development, there was also time to participate in other outdoor leisure activities.
At Can Feliu eco-agrotourism we enjoyed a visit to their winery, where they explained us the winemaking process, and a subsequent tasting of the main varieties they produce there.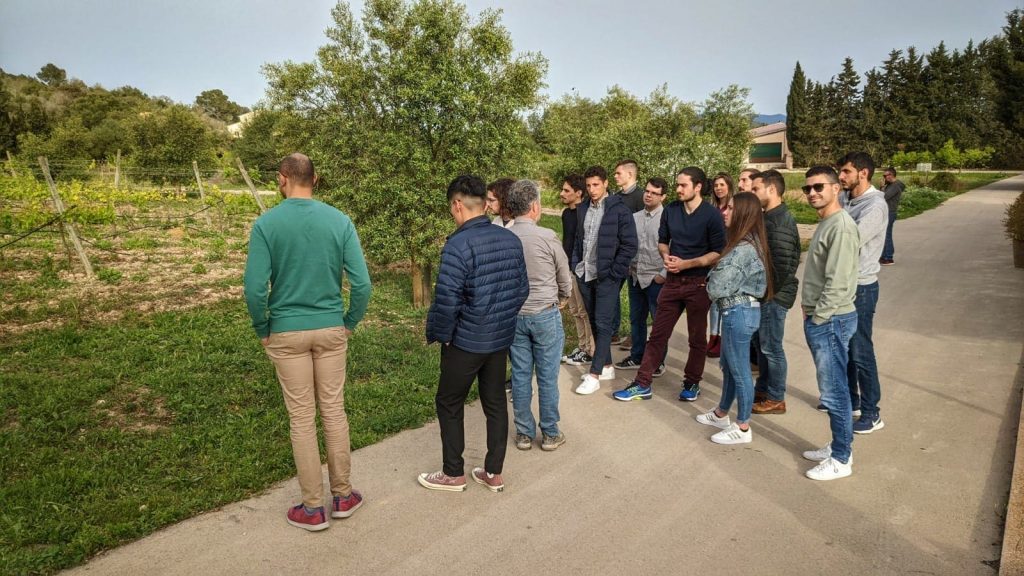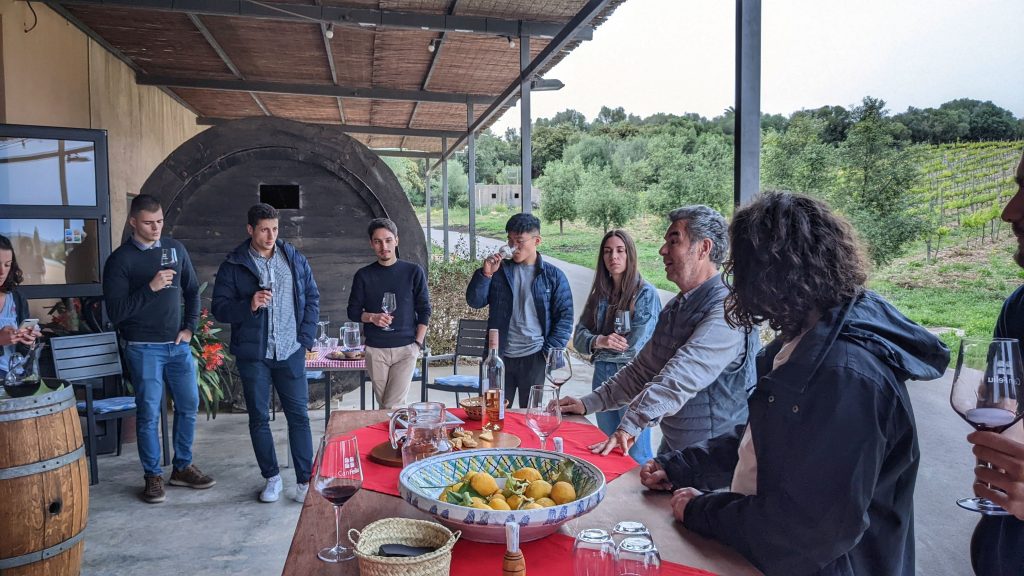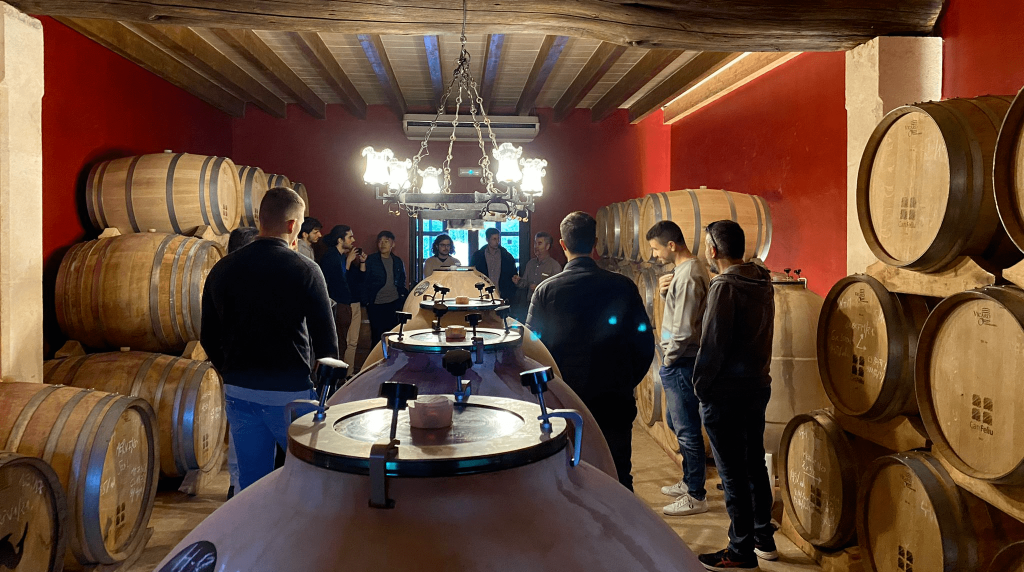 And, of course, there was also time to enjoy a group meal, play some board games and have a relaxed chat to get to know each other better, which is also a good way of team building 🙂
Conclusion
Our assessment of organizing and participating in this type of team building event in a corporate environment is very positive. In particular, for a team like ours, which works remotely, it allows us, on one hand, to further strengthen our relationship and the feeling of belonging to Damavis; and, on the other hand, to develop a collaborative workspace.
Expanding our comfort zone and carrying out these activities in a different environment, with a relaxed and almost playful atmosphere, are the perfect ingredients to strengthen the work team, to improve it and also to ensure that Damavis is reinforced by the skills and competencies we acquire through training.
But, above all, what this experience has shown us is that we are not only capable of working well as a team, but that at Damavis we also have a great time together.
We hope to repeat it again soon!
If you liked the post, we encourage you to visit the Damavis category to see other articles similar to this one and to share it on social networks. See you soon!