Introduction
As we do every year, at Damavis we organize meetings where we can get together as a team to get away from the routine of teleworking and do something different. And, this May, it was time to meet again and spend a few days together.
Although on previous occasions we have focused on improving and enhancing our professional skills through training sessions, this time we wanted to prepare a very different Team Building activity: an experience of overcoming challenges in the middle of nature.
Immersive Escape Room Experience
In the middle of the Catalan pre-Pyrenees, our team had to face a big escape room, which took place in different locations, and where we had to complete a mission following a series of instructions, resources and materials that we were given to know as we progressed in the adventure.
The game was composed of different phases, clues and puzzles that in turn were complemented with different physical activities. A series of skill tests that required the involvement of all members and that we had to solve through teamwork and cooperation to reach the final mission.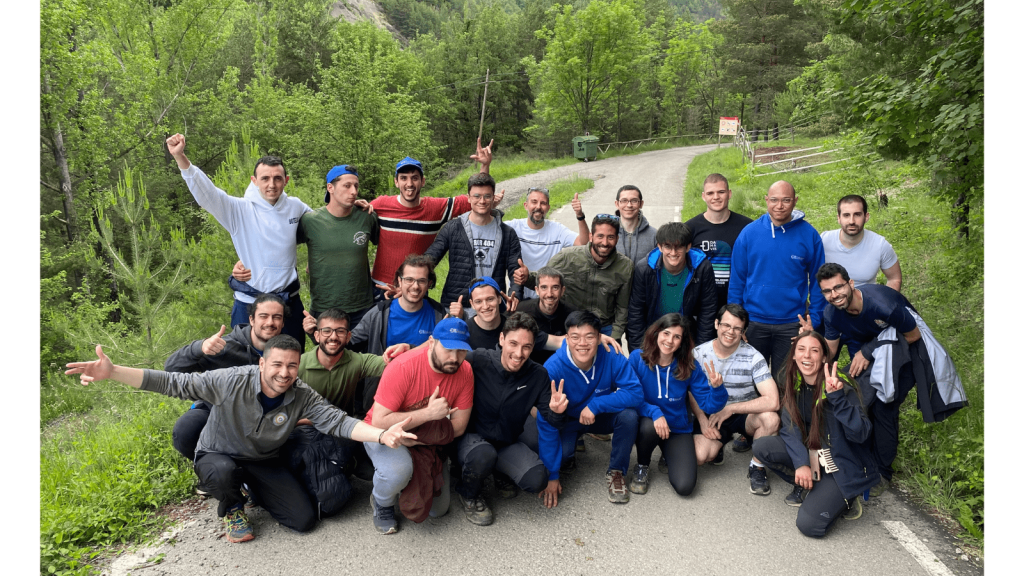 Conclusion
This immersive experience, which lasted more than 20 hours, allowed us, once again, to reinforce team spirit and enhance cooperation among all Damavis members.
After having participated in this Team Building activity so different from what we were used to, we return to our virtual office with the feeling of having had a great time together, feeling closer to each other and full of energy to continue working on our projects.
See you next time, #TeamDamavis!
If you liked the post, we encourage you to visit the Damavis category to see other articles similar to this one and to share it on social networks. See you soon!