Damavis Blog
New article in our blog by our Data Scientist Carlos Rodriguez.
When processing data we often find ourselves in a situation where we want to calculate variables over certain subset of observations. The groupBy function available in many programming or consulting programs allows us to do these calculations easily, simply by specifying the variables that define the final group and the functions that we want to apply within each group.
In The Use Of Window In Apache Spark we learn what are windows in Spark, the syntax for their definition and the most common functions used with them. We also see some examples of tasks that can be solved with windows as well as the advantages of its use.
You can read the full article below
About Damavis
Damavis is the name of our innovative studio specialized in the management of the most important resource of 21st century companies: their data. Our main goal is to get the highest performance of the data so that our clients can make better strategic business decisions, going hand by hand with them on the way to becoming a Data Driven company.
This goal is focused on adding value to the potential of our clients by promoting the use of Big Data to create success stories based on efficient strategies. With this, we aspire to be the quality and talent reference for Big Data; a safe commitment to the future and success.
The high versatility of our profiles makes it possible for us to provide our services in any area related to data. We manage from the creation of optimized Data Lakes to the deployment of artificial intelligence algorithms into live production environments whose reponses can happen in real time.
At Damavis we believe that the journey towards Data Driven must be progressive and complete, adapted to the needs of each of our clients. With our experience in the data world, we are able to apply scalable, flexible and adapted solutions to all types of markets.
We are currently looking to expand the team of data engineers, so if you are passionate about the world of data, and you are looking for a good team to join and work hand in hand with experts, we encourage you to read our job offer: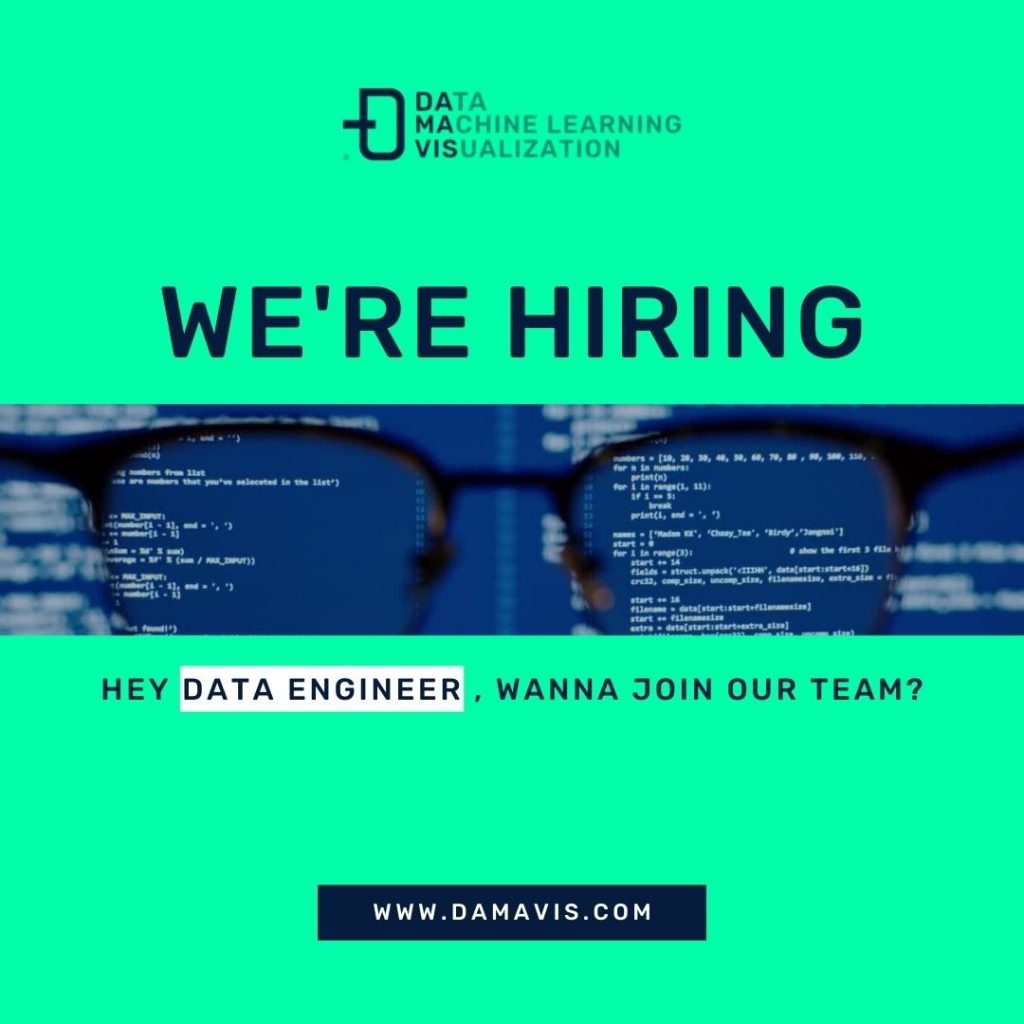 Seen on networks
During the week we share the most interesting news from the world of big data and artificial intelligence on our social networks: Twitter, Facebook, Instagram and Linkedin
A visualisation of ~1 million passes from 890 matches
An interactive visualization of approximately one million passes from 890 football games played in the major leagues has been created. Here's the direct link to Reddit
How beautiful is data, don't you think?
Artificial intelligence yields new antibiotic
A deep-learning model identifies a powerful new drug that can kill many species of antibiotic-resistant bacteria.
Artificial Intelligence in Healthcare Business Process Improvement
Artificial intelligence has a huge role to play in healthcare globally. Nearly 50% of the population does not have access to mainstream healthcare services.
In Artificial Intelligence in Healthcare Business Process Improvement they talk about which are the emerging markets, what is the role of artificial intelligence in each of them and how its implementation will affect healthcare worldwide.
And so far, the summary of week 24 of this 2021. We invite you to share this article with your contacts. Don't forget to tag us (@DamavisStudio). See you in networks!
Att, Damavis