Seen on networks
During this week we have shared some news from the universe of Big Data and Artificial Intelligence on our social networks: Twitter, Facebook, Instagram and Linkedin and we did a survey about Machine Learning libraries.
Nowcasting the Next Hour of Rain
Nowcasting is essential for many sectors. Find out how AI models can predict rain and other precipitation phenomena within the next 1-2 hours.
Here is the direct link to Deepmind.
What library is better for Machine Learning?
We asked our community and gave them two options: Tensorflow and Pytorch. What do you think was the winner?
Follow us at Twitter, Facebook and Instagram to participate and vote in our weekly survey.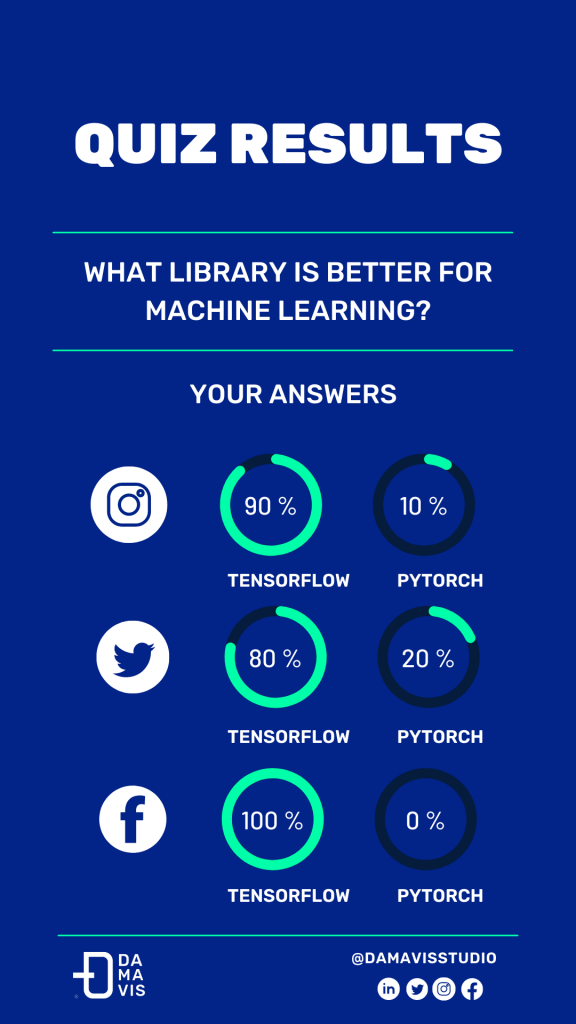 New member at Damavis Team!
This week we are pleased to introduce you to Laura Rodríguez García, the new CMO at Damavis. Welcome to the team!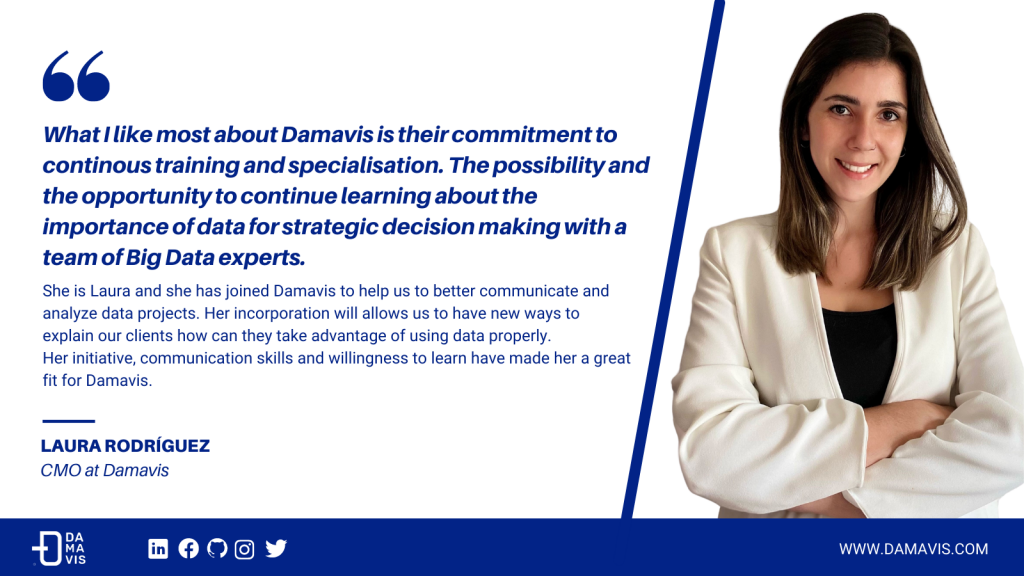 Work at Damavis
We are still looking for new candidates to grow our team of Data Engineers.
Damavis is constituted by a team of Data Engineer and Data Scientist with a high experience in Big Data and Artificial Intelligence projects, oriented to provide value-added solutions to companies. Our most important values are the quality of our team and the service offered, so we attach great importance to the people who are part of the team.
We're looking for who wants to be part of the data engineering team, in charge of developing the necessary infrastructure for our customers to manage Big Data effectively and getting the most out of the data. Who will also work with the data science team to assist in the production deployment of Machine Learning Models.
You can read more about our job offer here.
Follow us at Linkedin to learn more about Damavis Team and see the last news and job offers.
We invite you to visit the Damavis category of our blog to see more articles like this one and to share it with your contacts. See you in the networks!
Att, Damavis